DESIGN PATENTS — The IP Solution for Many Small Businesses
By: Sharon Adams
May 2014
The U. S. Patent and Trademark Office (USPTO) commemorated the issuance of the 700,000th design patent, for a "Hand-Held Learning Apparatus†currently assigned to the Emeryville, California-based LeapFrog Enterprises, Inc.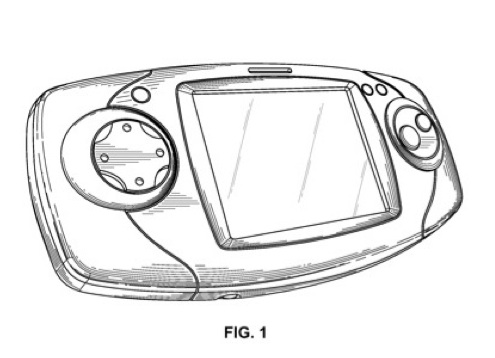 A design patent often is an excellent intellectual property solution for many small businesses, especially businesses selling a product. If the business has a unique design for its product, or a unique design imprinted on the surface of an object, a design patent may be the solution to obtaining relatively inexpensive intellectual property protection.
Design patents, like all patents, have certain benefits and certain drawbacks. Some benefits include lower USPTO filing fees, and a relatively rapid turn around time at the USPTO, with an average pendency of 15 months.
In addition, there are no USPTO maintenance fees once a design patent has issued.
A potential drawback to design patents is a shorter patent term. The design patent term is 14 years, in contrast with utility patents, which have a patent term of 20 years.
A design patent covers only the design actually shown in the patent drawings. Federal law limits the scope of a design patent claim to the ornamental design disclosed in the patent drawings.
37 C.F.R. 1.153 … claim…
(a) … The claim shall be in formal terms to the ornamental design for the article (specifying name) as shown, or as shown and described. More than one claim is neither required nor permitted.
As stated at the ceremony announcing the 700,000th design patent: "Design patents play a critical role in ensuring that America's intellectual property system continues to be a catalyst for American companies and entrepreneurs to innovate,†said Deputy Under Secretary of Commerce for Intellectual Property and Deputy Director of the USPTO Michelle Lee. "The design area has increased from twenty five and a half thousand applications in 2009 to just over thirty five thousand filings in 2013.â€