Three In a Row for First Amendment Protection of Trademarks
Trademark law prohibits registration of a scandalous or immoral trademark. However, in Iancu v. Brunetti, the U.S. Supreme Court recently held this provision of the law violates the First Amendment.
Erik Brunetti is an artist and entrepreneur who founded a clothing line that has been selling goods under the name FUCT for many years. He claims that the mark is pronounced as four letters F-U-C-T. "But you might read it differently" to quote the Supreme Court.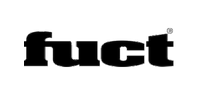 Brunetti attempted to trademark his brand name for many years, filing his first unsuccessful trademark application in 1993. Brunetti tried again in 2011, and his registration was again refused because the Trademark Office considered the mark to be scandalous or immoral. Brunetti appealed this matter all the way to the U.S. Supreme Court, which ruled in his favor and held that prohibiting registration of scandalous or immoral trademarks violated the First Amendment.
This is the third in a series of cases where courts have scrutinized whether trademark registration procedures are in alignment with the First Amendment.
In Matal v. Tam, the U.S. Supreme Court held that the First Amendment protects disparaging trademarks.
In United States v. Mongol Nation, a California federal court held that the First Amendment protects trademarks that inspire fear.
And now, in Iancu v. Brunetti, the U.S. Supreme Court held that the First Amendment protects immoral or scandalous trademarks.
CONCLUSION — It's time to apply for that scandalous, immoral, disparaging, or scary trademark!
Adams Law Office can assist with applying for all types of trademarks permitted under the First Amendment. Contact Adams Law Office if you have questions about trademarks.
---
This blog is made available by Adams Law Office for educational purposes only to convey general information and a general understanding of the law, and not to provide specific legal advice. By using this blog you acknowledge there is no attorney-client relationship between you and Adams Law Office. The case law and analysis provided in this blog reflect the date that the article is written. Subsequent events, updates, or case law may result in a change in the analysis provided herein. This blog does not contain any such updates or subsequent case law. This blog should not be used as a substitute for competent legal advice from a licensed professional attorney applied to your circumstances.